The UAE Federal Budget 2022 amounts to AED 58.931 billion
The UAE Cabinet, chaired by HH Sheikh Mohammed bin Rashid Al Maktoum, Vice President and Prime Minister of the UAE, and Ruler of Dubai, approved a general budget of AED58.931 billion for the year 2022. It was announced as the first part of the 2022-2026 budget cycle. The largest share of the UAE federal budget 2022 at 41.15% allocated to the development and social benefits sector, focusing on raising the nation's education, healthcare, and social affairs sectors to the highest standards.
The UAE's largest five-year budget of AED 290 billion approved for 2022-2026
The UAE approved its largest federal budget for the years 2022-2026 with total expenditures of AED290 billion, in October 2021. It reaffirms the country's commitment towards national growth and well-being of the people.
Budget allocation for UAE Federal Budget 2022
The UAE federal budget 2022 sets apart AED24.252bn and AED21.662bn for development & social benefits and government affairs sectors, respectively. It focuses on the wise leadership's vision and directives to provide a decent life for the nation's citizens and residents. The allocation prioritises delivering the finest security services and justice to people and consolidating the UAE's position as the safest country in the world.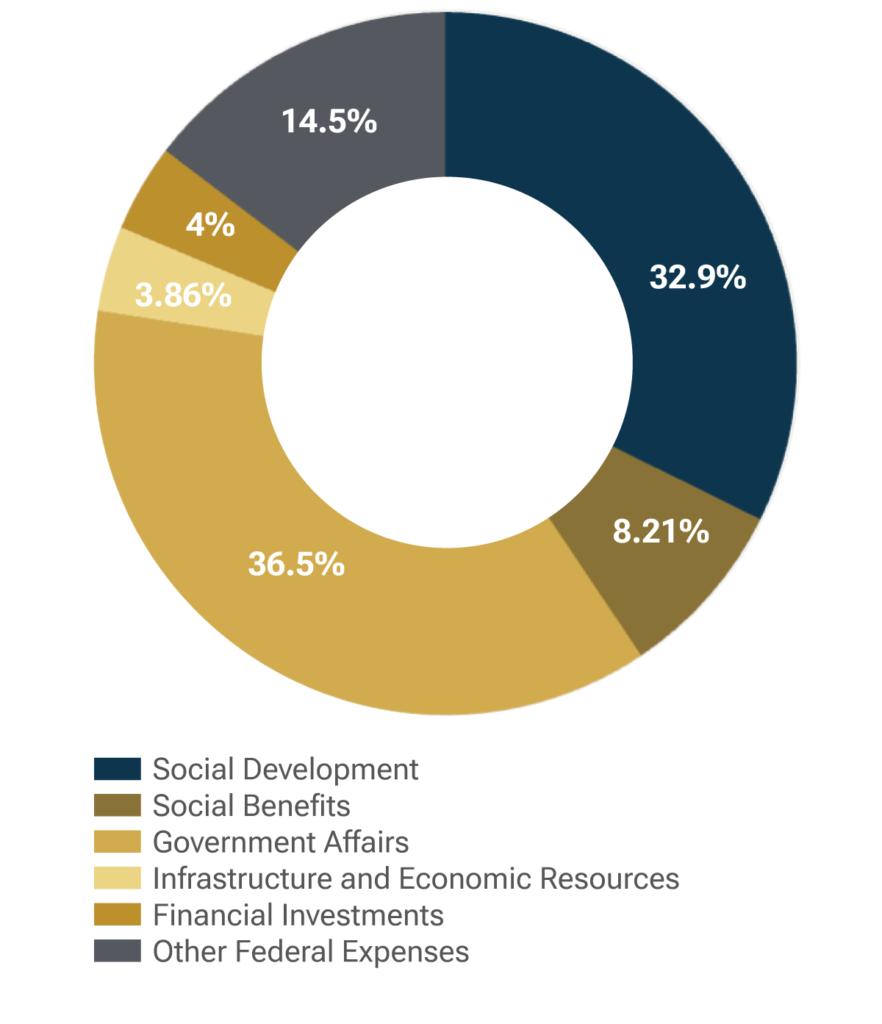 Social development and benefits for the UAE Federal Budget 2022​